HDSA Social Workers Are Here For You
HDSA Social Workers are often the first voice that someone new to HD may hear. Social workers offer information, education and access to community based services within a specific region. They provide in-services to long term care facilities where persons with HD reside, assist with the disability application process, facilitate support groups, identify and develop relationships with the local medical community, maintain the local helpline as well as develop resources for HD families and healthcare professionals within their area.
We have social workers located throughout the Pacific West Region and the nation.
CLICK HERE TO FIND A SOCIAL WORKER IN YOUR AREA
Here are a few of our Pac West Social Workers:
Chelsea Krecko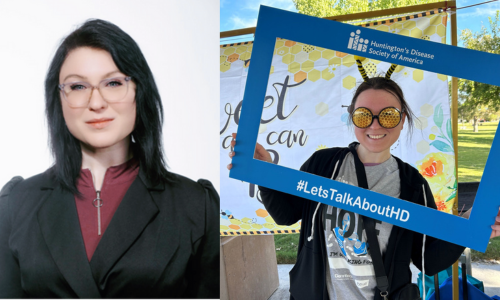 ​ckrecko@hdsa.org
A dedicated and compassionate professional, Chelsea Krecko harbors a deep-rooted passion for serving her community and effecting positive change in the lives of those she encounters. Originally from Philadelphia, PA, Chelsea embarked on a new chapter of her life in 2020 when she relocated to Las Vegas, NV, bringing with her a wealth of experience and an unyielding desire to contribute to her new community. Chelsea's career in healthcare began in 2014 in the field of Occupational Therapy, a role through which she touched many lives by aiding individuals in regaining their functional abilities and independence. However, her continual aspiration to connect with and support others on a more interpersonal level led her to the realization that her true vocation lay in social work. This profound insight marked a pivotal shift in her career trajectory.

Her transition to social work was driven by her commitment to understanding the individual needs of people. Chelsea's ability to empathize and her skills in problem-solving not only define her professional identity but also represent the core values she brings to her role every day.

Outside of her professional sphere, Chelsea is a loving fiancée and proud mother to a spirited six-year-old daughter, both of whom form the nucleus of her world. Her family is completed by Roscoe, the family dog, who is no less a member and shares in all their adventures. Chelsea's interests extend to a love for research and an insatiable appetite for reading, which not only serves as relaxation but continually fuels her passion for knowledge and self-growth. She's also an avid traveler, cherishing each opportunity to explore new cultures, meet diverse peoples, and gather experiences that she believes enhance both her personal life and professional practice.

Chelsea's journey is a testament to her belief in the power of change, resilience in the face of new challenges, and the impact of unwavering dedication to one's passions and principles. Whether in her professional endeavors or personal pursuits, she exemplifies a balance of strength, kindness, and lifelong learning, making her an invaluable asset in social work and to the broader community in Las Vegas.

If you are located in the state of Nevada, please reach out to Chelsea with any resource requests or information that you need assistance with. Welcome to HDSA Chelsea!